Windermere is provided with one ordering site, one bill, and next day delivery for all your business supply needs.
Your Dedicated Account Manager:
Kirsten Waitkevich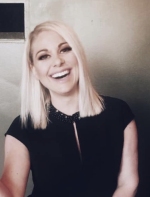 When to Contact Kirsten:
Furniture Needs
Problem Solving
Unusual Requests
Printing
Account Setup
When to Contact Support:
Rush orders
Questions about your order
Can you look up…?
Do you have…?
I'm looking for…?
When to Contact Dina:
Questions regarding your bill
Payment options or questions
Explanation of your bill
Kirsten Waitkevich and Complete Office have been the go-to team for Windermere's business needs. From office and computer supplies, business printing, janitorial and breakroom supplies- Kirsten helps lower Windermere's transaction costs by reducing the number of supplies and consolidating purchases. And for Kirsten, Windermere is beyond business, it's family. Her mother has been a Realtor for Windermere for 10 years!
Windermere Account Setup
Fill out the below form to request a login with Complete Office.